Covid-19
The Spirit of Christ Community has shifted most of its meetings online. Our weekly prayer meetings are hosted on Zoom on Mondays at 7pm. Twice a month, we meet in person for prayer meeting (wearing masks and social distancing). Contact spiritofchristjax@gmail.com for more info.
Our community hosts a Zoom prayer every Monday, Wednesday, and Friday morning from 8am – 8:20am. Please contact spiritofchrist@gmail.com and join us for worship and a Scripture reading.
WHO WE ARE
Welcome to the Spirit of Christ Community. We are a lay community of Christians who belong to various Catholic and Protestant churches in Northeast Florida.
Our desire is to glorify Jesus Christ by being a witness to Christian unity. We are committed to being Spirit-filled Christians who serve the church, cultivate deep relationships, love the poor, and share the gospel.
Please join us at our weekly Monday evening prayer meeting and enjoy live music, praise and worship, a short teaching, and a welcoming environment.
Most Mondays, we meet at 7pm in Blessed Trinity's Parish Hall located at 10472 Beach Blvd, Jacksonville, FL 32246. However, occasionally, we hold our prayer meeting in a member's home and eat dinner together.
Please contact us at spiritofchristjax@gmail.com with any questions.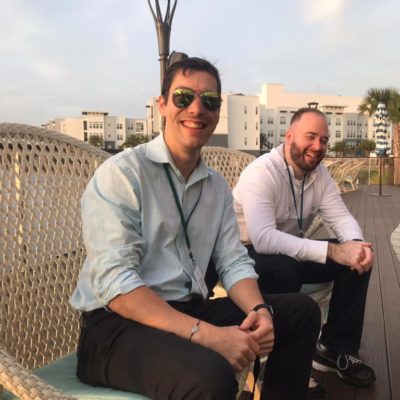 How good and pleasant it is
when God's people live together in unity!
PSALM 133:1